Danube Online
—
BinDawood Holding's Response to Covid-19
Our BinDawood and Danube teams are doing everything we can to continue serving the communities we operate in. The health and safety of our staff and customers is our highest priority. Our dedicated and professional teams are working hard to ensure all our customers and their families' grocery needs are met. We are all in this together. Read more about our efforts.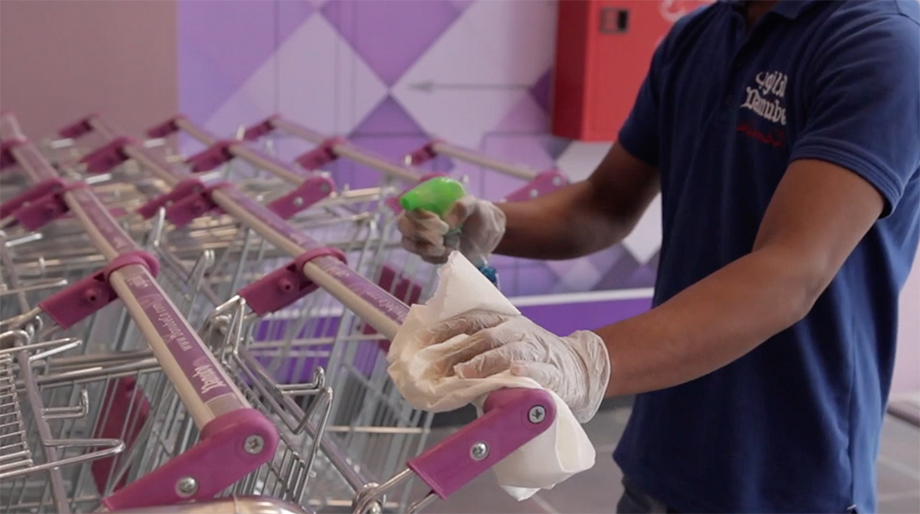 Protecting our customers and staff
In response to the Covid-19 pandemic, we are implementing additional stringent sanitization measures to protect our staff & customers. These include sanitization of our shopping trolleys after each use and wiping down of check-out lanes. We are providing up-to-the-moment guidance to our staff so they can keep safe and staffing-up online teams, which include home delivery and in-store pickup. We have implemented recommended social distancing across our stores.
In line with our company's guidelines, all of our staff members are required to stay home and seek medical attention if they are feeling unwell. We are continuing to raise awareness and educate our teams across Danube and BinDawood to adhere to preventive hygiene practices outlined by the KSA's Ministry of Health.
Contactless payments
In these unprecedented times, the way we're all living and shopping is changing. We understand this is an extremely worrying time for many people, and we are intensifying efforts to take all necessary precautions and procedures to ensure our customers remain in good health and our staff operate in a safe work environment. As such we introduced mandatory 'Contactless Payment' methods on Danube Online and are are urging our shoppers to use the contactless payment options in store, as well as online, to help avoid spreading the virus. This includes payment by credit cards, mada card or Apple Pay.
Contactless Delivery
Everyone at Danube Online and BinDawood Online is working diligently to ensure we continue to deliver the level of service we are known for. Our online ecommerce grocery platforms , store pickup and delivery services, are increasingly playing an important role in how our customers shop for their groceries, especially right now. We've seen an overwhelming response to these services in the last number of weeks. In response to this increased demand, we are increasing safety measures. Our delivery drivers will leave the groceries at the door for contactless delivery, unless otherwise requested, and if there are any issues with an order, they will stand at least two meters from the customer's door to communicate.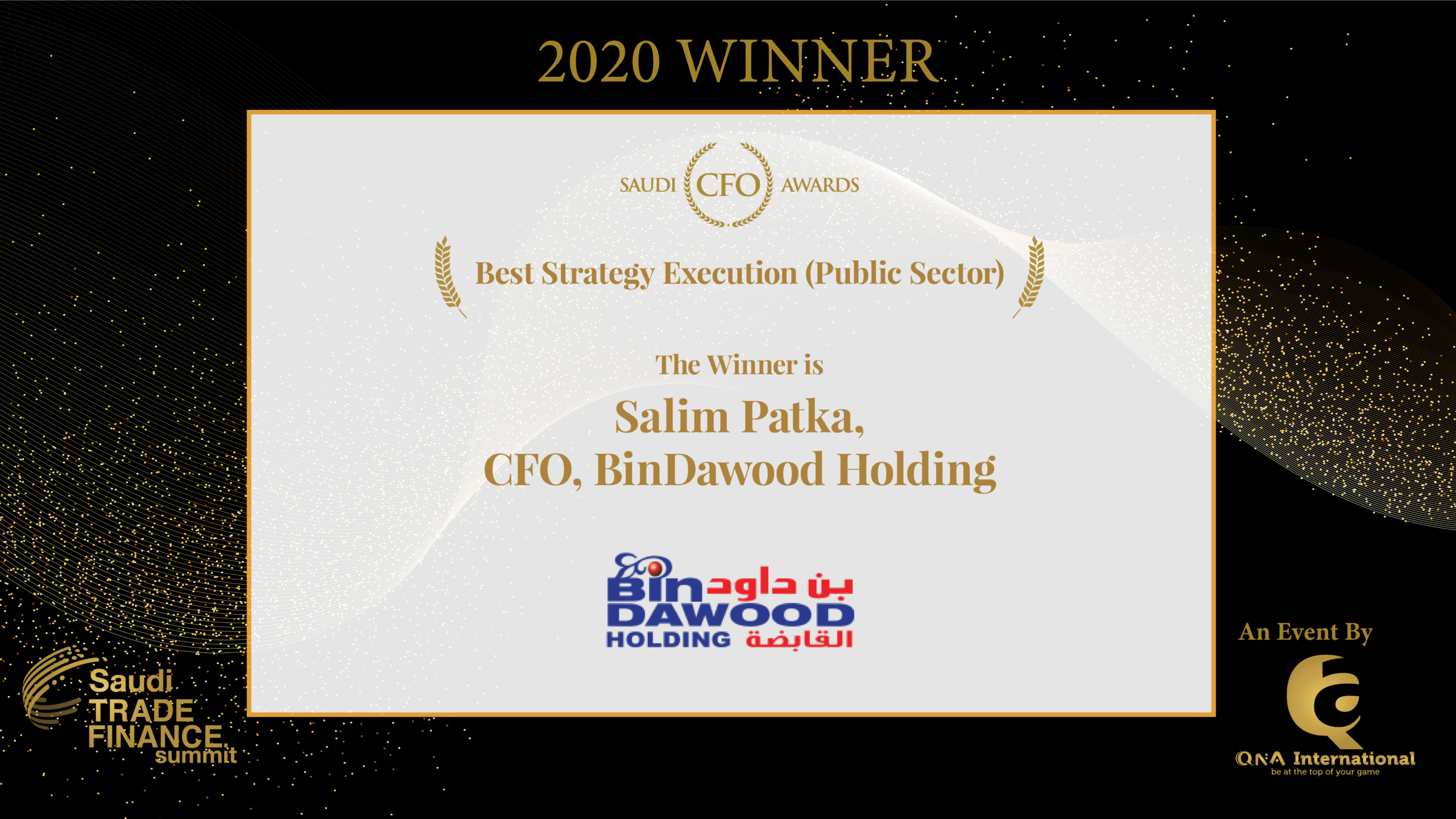 Best Strategy and Execution – Pubic Sector
Salim Patka,
CFO,
BinDawood Holding
November 2020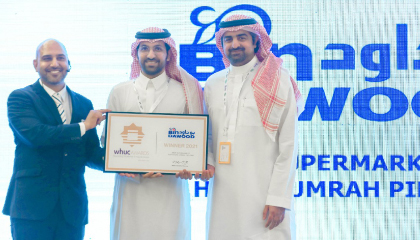 BinDawood supermarkets honoured at WHUC awards
BinDawood
January 2022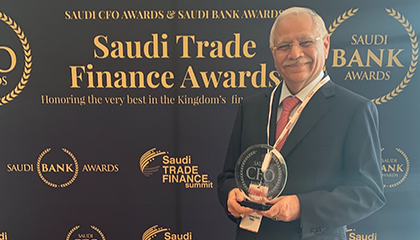 Chief Financial Officer of the Year
Salim Patka,
CFO of the Year
Saudi Trade Finance Awards
November 2019