Danube Online
—
Danube's New Online Grocery App Continues Expansion Across The Kingdom
As Danube's e-commerce platform and stores expand in Riyadh, Dammam and Abha, the Saudi retail giant launches month-long iPhone 7 giveaway for all Danube customers on Danube app and website.
Jeddah: Kingdom of Saudi Arabia: July 30, 2017: The Saudi retail giant, Danube, which launched the region's largest and most ambitious grocery e-commerce platform in May, continues to expand its operations online and offline across the Kingdom with new stores opening Riyadh, Dammam and Abha in the coming weeks. The new store openings will also further the expansion of Danube's e-commerce reach across the Kingdom. To celebrate the rapid growth in user numbers of the new Danube app and e-commerce platform, the company is launching a weekly iPhone 7 weekly giveaway, with runner up prizes, to last for the next four weeks until August 23rd. All those who shop on the Danube app or on Danube's website www.Danube.sa will automatically entered into the draw. The competition is open to everyone. Three weekly runner up prizes worth SAR250 are also up for grabs each week.
Majed M. Al Tahan, Managing Director, Danube App commented: "Since the launch of our new app and e-commerce platform a few weeks ago, we have seen a great uptake among our loyal shoppers wanting to buy their groceries online. The Danube App is the most convenient way to grocery shop, it's extremely fast and safe. Delivery is free and delivery takes place at a time to suit the shopper's convenience, sometimes in as little as two hours. Saudi Arabia has many factors that are conducive to the adoption of online grocery shopping and we are seeing all types of customers trying the app; from those who are using it a few times a week for small shops and those doing larger bi-monthly grocery shops."
Saudi Arabia is amongst the largest and the fastest growing e-commerce country in the GCC, but until recently the e-commerce space has largely been used to buy consumer electronics, travel and accessories or fashion. Buying groceries online is still a relatively untapped space, which Danube is redefining in the region.
Speaking about the month-long Danube giveaway, Mr Majed M. Al Tahan concluded: "The videos we created to show how convenient the app is have generated a lot of buzz on our social media platforms and demonstrate how the Danube App and online shopping experience is fast, convenient and safe, with the same superior Danube customer service you get in store. We are delighted to announce this expansion of our operations and opening of new stores in the coming weeks, and we want to give back to all our customers online and in store by giving them a chance to win some great prizes such as iPhone 7s and shopping vouchers over the coming weeks. If you haven't tried grocery shopping online with Danube yet, now is a great time to try it!"
-END-
About Danube Company and BinDawood
DANUBE COMPANY LIMITED operates and manage the first ever Hypermarket in the Kingdom of Saudi Arabia. DANUBE HYPERMARKET as it is popularly known caters to the everyday needs of the rising number of consumers in the city of Jeddah and nearby towns and cities. All supermarket branches are equipped with the latest Retail Technology that is designed for fast and efficient service patterned in Europe and U.S.A.
In 1998, BINDAWOOD SUPERSTORES, acquired DANUBE COMPANY LIMITED. The acquisition created the largest number of supermarket chain the Western Province of Saudi Arabia. Both companies are still maintaining its distinctive presence in the market but it is now sharing resources in delivering goods and services to customers. Presently, BINDAWOOD and DANUBE has a combined operation 53 stores in the Cities of Jeddah, Makkah & Madinah under the skillful management of Dr Abdulrazzaq Bindawood and his brothers Mr. Abdul Khaliq and Mr. Khalid Bindawood.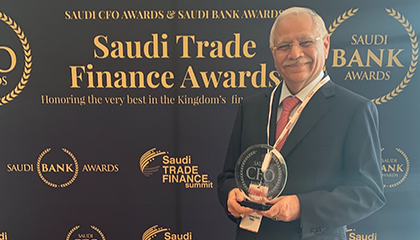 Chief Financial Officer of the Year
Salim Patka,
CFO of the Year
Saudi Trade Finance Awards
November 2019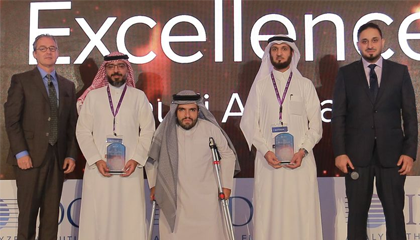 Digital Innovation Awards
Danube Online
Excellence in Digital Innovation
IDC CIO Excellence Awards, KSA
September 2019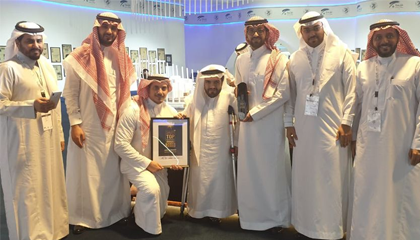 Industry Excellence Award Food & Beverage
Danube Online
Industry Excellence in Food & Beverage
April 2019