Bindawood Holding
—
BinDawood Holding marks 25% jump in female hires two years running
Marking International Women's Day 2021, BinDawood Holding celebrated the achievements of its female workforce and honoured the point in time by releasing key data on its mission to hire more women across the organization. In 2019 BinDawood Holding grew the percentage of its female employees by 28% and in 2020 that number increased by a further 25% respectively. The figure applies across the BinDawood and Danube retail brands as well as BinDawood Holding's headquarters.
Commenting on how BinDawood Holding is marking International Women's Day, CEO, Ahmad AR. BinDawood said; "BinDawood Holding has a long legacy of championing and supporting women. Women are fundamental to the success of any retail business, and as an organization we are proud that our business has a history of continuously striving to support women. One of our missions is to increase the percentage of women in our workforce and I am proud to share that in 2019 and 2020 that increased by over 25% year on year."
Furthermore, Mr BinDawood commented on visibility of women at managerial levels of the organization; "This is an ongoing process across BinDawood Holding. We are working on promoting gender equality across the organisation. Over 13% of duty managers across our stores are women; this is an important role in our organization, as second in command in a branch. This number was reached as a result of a training program that advanced entry level employees through to duty manager level."
BinDawood Holding employs over 10,000 people across the Kingdom. Saudi Arabia is set to provide jobs for 1 million Saudi women by 2030 under Vision 2030, the reform plan presented by Crown Prince Mohammed bin Salman which aims to diversify the country's economy and includes increasing women's labour force participation.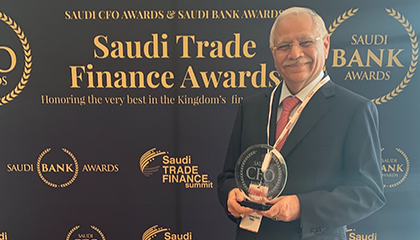 Chief Financial Officer of the Year
Salim Patka,
CFO of the Year
Saudi Trade Finance Awards
November 2019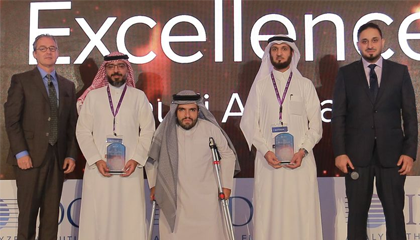 Digital Innovation Awards
Danube Online
Excellence in Digital Innovation
IDC CIO Excellence Awards, KSA
September 2019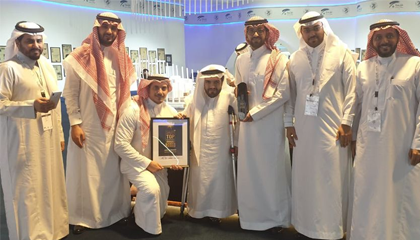 Industry Excellence Award Food & Beverage
Danube Online
Industry Excellence in Food & Beverage
April 2019