Danube Online
—
Danube's New Online Grocery App Set To Innovate Saudi Arabia's Online Grocery Shopping Space
With over 22 million mobile phone users in the region, Danube's e-commerce platform brings cutting edge technology partnered with unsurpassed customer service to Saudi's shoppers in time for Ramadan.
Jeddah- May 23, 2017: Saudi based retail giant, Danube, has today announced the launch of a new e-commerce platform that is set to transform the retail shopping experience in the Kingdom of Saudi Arabia. The new cutting-edge technology will provide fresh products and all grocery needs to their customers at a time of their convenience through a sophisticated technology that is set to make it one of the MENA region's biggest online grocery and shopping applications.
Ahmad AR BinDawood, CEO, DanubeCo Ltd said; "According to reports, about 75 % of the Kingdom's population has access to the internet and this is expected to grow to over 90% in no time. We have seen strong traction with our customers with the beta version of our online offering and our new Danube app is taking our customers' user-experience of online grocery shopping to a new level of convenience, online safety and service. There are reportedly over 22 million mobile phone users in the Kingdom. Our plan is to meet an unmet need and reach out to these users to offer them an online shopping experience that takes the hassle out of a daily errand for most people by providing an online grocery shopping experience that is user friendly, safe, fast and convenient, with all of the superior customer service and offering that Danube and BinDawood are renowned for."
Saudi Arabia is amongst the largest and the fastest growing e-commerce country in the GCC. The country offers a variety of payment gateway options supporting the online payment infrastructure making online transactions easy and user friendly.
Majed M. Al Tahan, Managing Director, Danube App said: "The current e-commerce space has largely been used to buy consumer electronics, travel and accessories or fashion. Buying groceries online is still a relatively untapped space, which we plan to redefine in the region. Our platform will target customers in Jeddah, Riyadh and Khobar in its initial phase and later reach out to a wider audience. We have seen an increase in customers showing interest in online shopping instead of visiting supermarkets and malls."
Set to go live during the holy month of Ramadan, the new e-commerce platform will offer delivery of fresh products to any part of the country at a time of their convenience and provide flexible and convenient payment options. The company plans to hire over 1000 Saudi employees to work on the new e-commerce platform. "As our online shopping customer base grows, we plan to grow our employee base to support it, creating employment opportunities for many Saudi Nationals. The BinDawood group has a long legacy in Saudi Arabia and we are very proud to support the 2030 vision of Saudi Arabia government to provide employment opportunities for long term prosperity to all citizens. Our aim is to make grocery shopping easier for all our customers, making the task of shopping an easier, seamless and convenient and convenient experience" Added Mr. Al. Tahan.
In delivering the app, the BinDawood group has partnered with AYM, an investment holding group for online opportunities, to launch the e-commerce platform. Danube App is all set to go live immediately with a focus on three cities namely Jeddah, Riyadh and Al Khobar and cover the entire country by end of the year.
There is a constant growth in the young population of Saudi Arabia who are tech savvy and will adapt to the online retail environment with ease. Important factors like busy lifestyle, higher standards of living and convenience will drive the increase in consumer buying online and internet retailing in the coming future.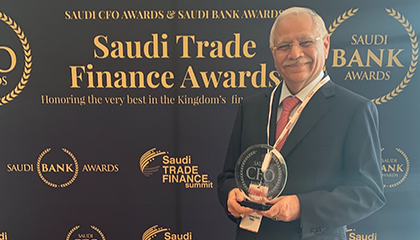 Chief Financial Officer of the Year
Salim Patka,
CFO of the Year
Saudi Trade Finance Awards
November 2019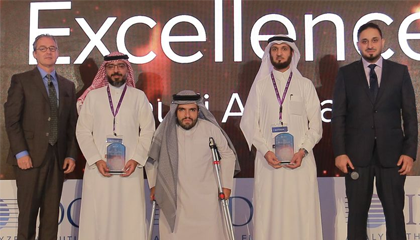 Digital Innovation Awards
Danube Online
Excellence in Digital Innovation
IDC CIO Excellence Awards, KSA
September 2019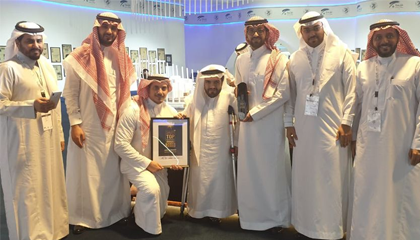 Industry Excellence Award Food & Beverage
Danube Online
Industry Excellence in Food & Beverage
April 2019