Bindawood Holding
—
Bindawood Holding Listing and Commencement of Trading on Tadawul
BinDawood Holding Company today listed its shares on the Main Market of the Saudi Arabian Stock Exchange, Tadawul, following the successful completion of its Initial Public Offering of shares. The Company is now trading under the ticker symbol: 4161
The shares of BinDawood Holding were priced at SAR 96 per share, at the top of the Company's initial price range, giving the Company a market capitalization of circa. SAR 10,972,800,000 (USD 2,926,080,0001) at the time of listing. The Company floated 22,860,000 existing ordinary shares, representing 20% of its issued share capital. Final allocations were approximately 90% to institutional investors entitled to participate in the bookbuilding and approximately 10% to individual investors in KSA. The total Offering was approximately 50x oversubscribed with funds exceeding SAR 110 billion.
Ahmad Abdulrazzaq BinDawood, Chief Executive Office, BinDawood Holding, said:
"Listing on the Tadawul serves as a powerful message to our customers, to our investors and to the sector. We raised a substantial amount of money, we have attracted a strong set of investors who believe in us, and in our long-term strategy of becoming the dominant grocery retailer in KSA. We currently have two of the leading grocery retail brands in Saudi Arabia: BinDawood and Danube. We have 73 stores with over 140,000 products on offer with the aim of reaching 80 by the end of 2021.
"The local and global retail sector has seen a significant uptick in business in 2020 and the direct-toconsumer model is already driving meaningful sales and growth. Saudi Arabia's retail grocery market was valued at SAR 57 billion in 2019 and is set to grow at 5% per year through to 2024. We are well positioned to capitalize on positive market trends going into 2021 and beyond. We have several growth levers we are looking at to drive this growth, which include: in-store shopping experience, developing further our online sales through our two e-commerce platforms and maintaining our disciplined approach to cost management, using new technology, innovations and digital tools."
To read the full press release please click here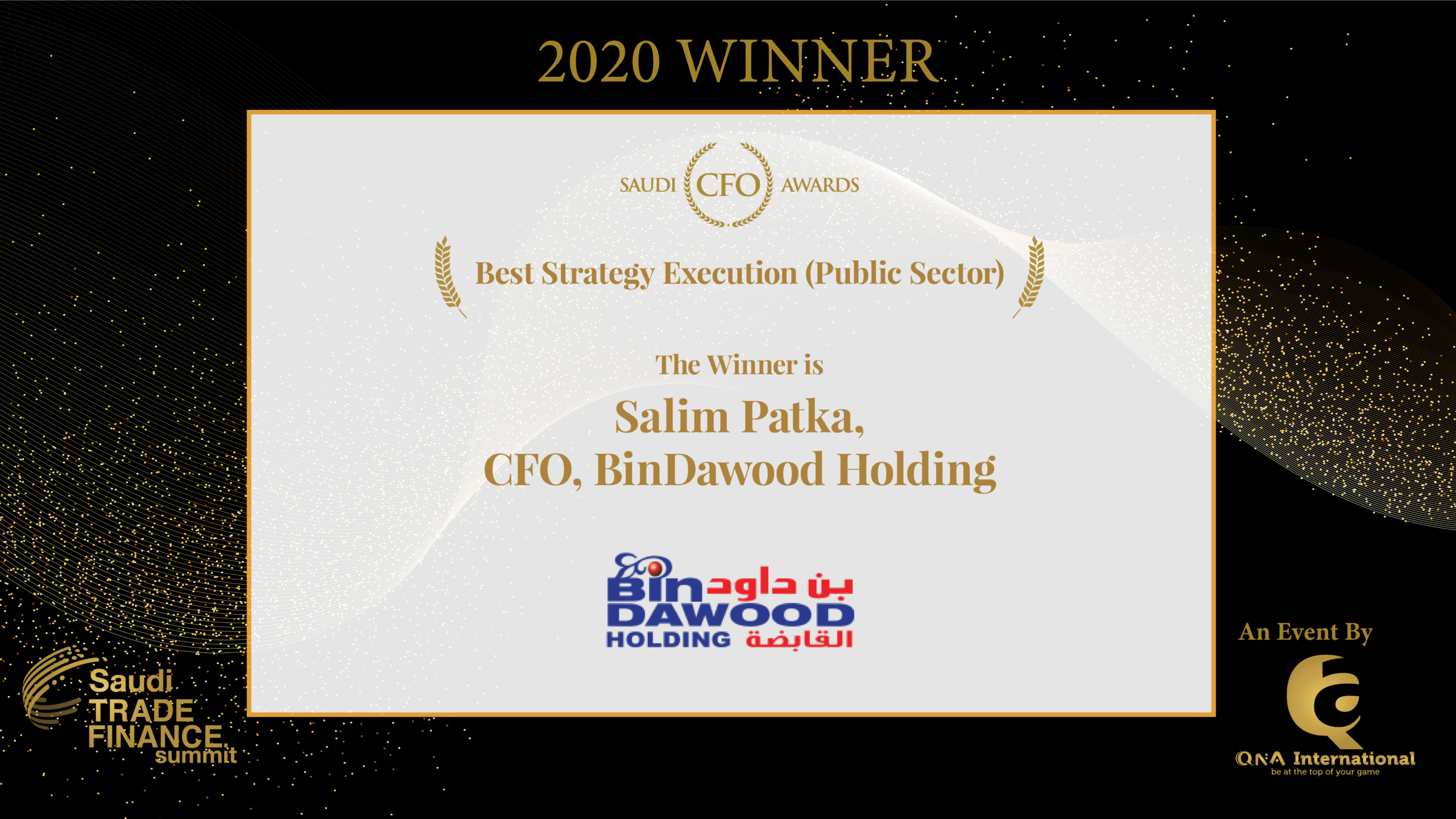 Best Strategy and Execution – Pubic Sector
Salim Patka,
CFO,
BinDawood Holding
November 2020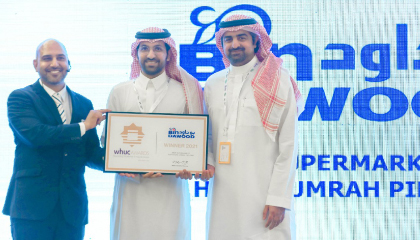 BinDawood supermarkets honoured at WHUC awards
BinDawood
January 2022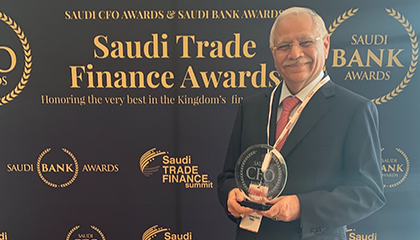 Chief Financial Officer of the Year
Salim Patka,
CFO of the Year
Saudi Trade Finance Awards
November 2019